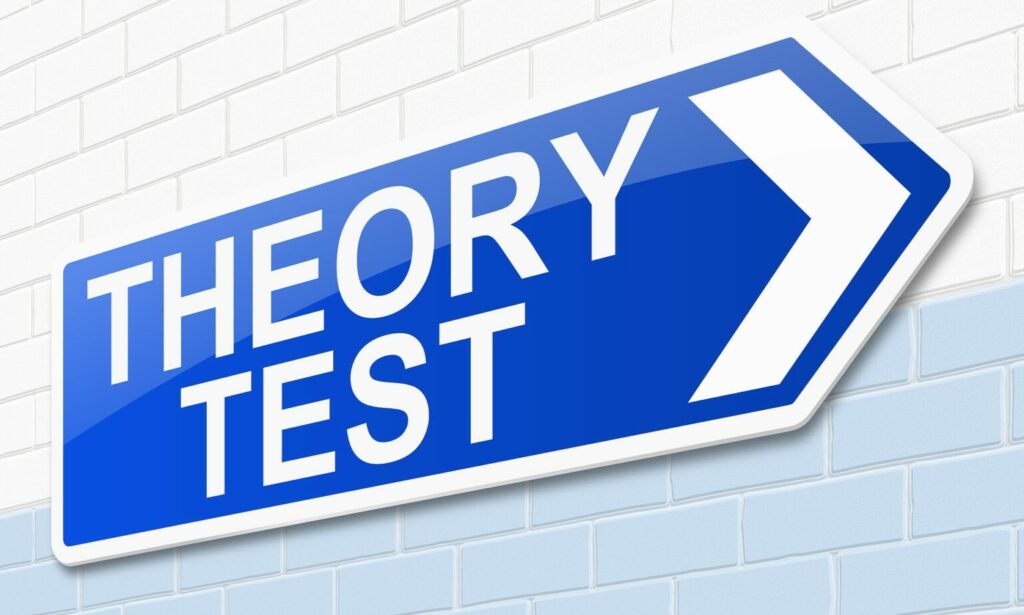 Why Does the Theory Test Expire?
Many people are asking 'why does the theory test expire' and in this blog I will address what the theory test is, why we take it and why it expires after two years.
What Is The Theory Test
The car theory test must be taken before you apply to take your practical driving test. 
The theory test is in two parts which must be passed on the same day. 
The first part is 50 multiple-choice questions. The questions cover information that can be found in three books
Driving the Essential skills
It will also cover these fourteen topics:
Accidents

 

Alertness

 

Attitude

 

Documents

 

Hazard awareness

 

Motorway rules

 

Other types of vehicles

 

Rules of the road

 

Road and traffic signs

 

Safety margins

 

Safety and your vehicle

 

Vehicle handling

 

Vehicle loading

 

Vulnerable road users

 
Three of the questions that you will be asked are part of a case study. You will watch a short video clip of a vehicle driving down a road, then you'll be asked three questions based on what you've seen in this video clip. 
These will be multiple-choice questions, where you'll have to choose the correct answer from four possible answers – similar to these questions:
What is the speed limit on this road?
Why did the lorry driver take an unusual course at the roundabout?
What is the meaning of the line on the left side of the road?
The questions will be just like the ones you will have already seen in the course you are using or the App you are using to prepare for your theory test. 
So, if you're prepared well, then the case study questions will be simple. 
You must score 43 out of 50 to pass your multiple-choice test.
On the same day you must pass your Hazard Perception test.  
The Hazard Perception test is a test of your ability to spot developing hazards.
So, you will watch several one minute video clips, and in each of these clips there will be a developing hazard. You need to look out for things like:
pedestrians stepping out from between parked vehicles

 

cyclist cutting across your path

 

tractors pulling out in front of you.

 
The sooner you spot the developing hazard, the better you will score on your test. 
You can score between zero and five for each hazard, the best score is 5 and you must get 44 out of 75 to pass this part of the test.
Both parts must be passed on the same day, if you fail one part of the test you must take both parts again.
Therefore, it's really important that you prepare really well for this theory test. 
Why You Need To Take A Theory Test
The practical driving test only lasts for about 40 minutes. This isn't enough time for an examiner to decide if a leaner has good theory knowledge as well as testing their ability to make safe driving decisions on the road. 
Because of this, the Theory Test was introduced on 1st July 1996. Initially it was 35 questions but it has now been increased to 50 multiple-choice questions. 
The Hazard Perception part of the test was introduced in 2002 and is designed to test ability to spot and react to a developing hazard.
These two tests are taken on the same day and are specially designed to test a learner drivers' theoretical knowledge and ability to spot developing hazards on the road. 
Why Does The Theory Test Expire?
Once you pass your theory test you will receive a pass certificate. You need this to book and take your practical test, so it's really important to keep it safe.
A theory test certificate is valid for two years from the date it was passed. Although this may initially seem like a long time for some people, it can take some learner drivers many months of driving lessons to reach test standard and to pass. 
Some people take time out of learning to drive through personal or financial reasons.
More recently people have been unable to continue with learning to drive due to the coronavirus pandemic. 
This means that it's more likely for a theory test past certificate to run out. If you don't pass your practical test within these two years, you will have to retake your theory test – and there are no exceptions to this rule!
Many people were concerned about this and there was a petition to the government to extend the period of the theory pass certificate by 12 months, for all certificates due to expire in 2020 and 2021. The petition ran for six months and gathered 83,062 signatures. Here's what the government said in response: 
'The maximum duration of two years between passing the theory test and practical test is in place for road safety reasons and the Government has no current plans to lay legislation to extend it'. 
This means that the government wants to ensure that your theory knowledge and hazard perception skills are current in order to keep yourself, your passengers and other road users safe. 
DVSA said: "We understand this will be disappointing for some of your pupils, but it's essential that they have the most up-to-date road safety knowledge and hazard perception skills at the critical point that they drive on their own for the first time." 
If it takes longer than 2-years to pass your driving test, much of the content learned from taking your theory test may be forgotten and this can be dangerous. There are many rules and processes drivers need to follow in order to fit in with other road users and to be safe and confident drivers. 
You will work hard to achieve a theory test pass mark and should aim to pass your driving test within 2-years so that it doesn't expire. If though, due to circumstances out of your control your certificate does expire, it's not the end of the world. You passed it once before – you can pass it again!
To give yourself the very best chance of passing…………