Ann-Marie
Hi, my name is Ann-Marie and I'm the owner of Spot On Driving. I live in a lovely village in North Dorset with my husband Eddie. We have been married for 20 years; he's a dentist, but he also has an active role in Spot On and has decided to train to become a driving instructor to help me further in the business. I have 4 grown up children, my 2 step-sons James and Mark are both married and live in Manchester. My son Alex is 22 years old and works as a Barber, and my daughter Rosie is 21 years old is at university.
I qualified as a driving instructor in 2013, just in time for Alex to be my first pupil when he turned 17. I thoroughly enjoyed teaching him to drive and spending the quality time with him. It was fantastic that I taught Rosie to drive a year later. We managed to get on well throughout and I was very proud when they passed with only a couple of faults each.
In my spare time, I like to keep fit by jogging and training in a gym. My husband and I go away regularly to stay in our caravan in Devon where we enjoy walking, cycling and relaxing.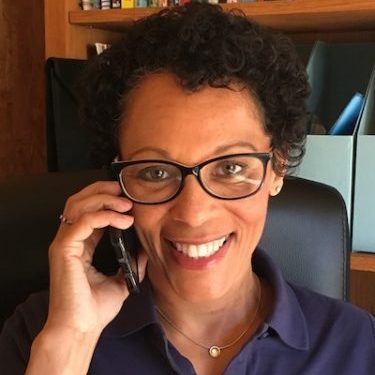 Previously, I have done a few different jobs including owning and running a Pottery Painting studio, Director in a family owned Fine Food Company, Childminding, Manager for a charity that provides care in the community for adults with learning difficulties and I went to University to train to be a Primary School Teacher, and specialising in Physical Education. Unfortunately, I gave up my degree in the third year when I adopted my two children. Although it's a shame that I didn't get a degree, my children were my priority and the knowledge I gained at university has really helped with my present career.
I absolutely love my job and get great deal of satisfaction from teaching people to drive and from the challenge of finding different methods to suit all types of learners. It is so satisfying when a learner driver passes their practical test and to have the knowledge that they are safe, confident and competent drivers.
Most pupils have regular weekly lessons, but I have also taught Semi-Intensive Courses, lessons for those with Special Needs, Refresher Driving Lessons and Parking Skills lessons.
Each and every pupil is unique in the way they learn and it's a pleasure to be part of the process and to have the challenge of finding methods to suit everyone.
Please feel free to contact me to discuss your requirements.
I look forward to hearing from you,
Ann-Marie Winterburn
Eddie
Hi, my name is Eddie Winterburn and I have been married to Ann-Marie, owner of Spot On Driving School for almost 22 years. I,ve been a dentist for 36 years and have trained to become a Driving Instructor to help develop Spot On Driving School.
I have four children, James is 33 and a senior lecturer in Chemical Engineering at Manchester University, Mark is 29 and a Sound Engineer in South Manchester, Rosie is 22 years old and is at Southampton Solent University.
Alex is 23 and is now training to be a driving instructor to join the Spot On team.
In my spare time I enjoy riding my motorbike. I have a Triumph Bonneville and I like to explore Dorset and ride to the coast. I also like to do road cycling and I take part in Sportives that are long distance rides.
This keeps me fit and has also helped me become very interested in all aspects of road safety. I really enjoy passing this knowledge onto learners and qualified drivers. We plan to do more Fleet training and train more people to become Driving Instructors.
We really want to make Spot On Driving a real family business with a caring, committed family feel for the driving needs of the 21st century.
I'm really looking forward to developing Spot On Driving with my new skills as a Driving instructor with Ann-Marie.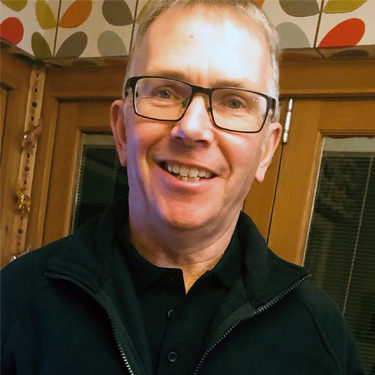 Candy
Hi, my name is Candy Hardcastle and I am the newest member of the Spot On Driving School team. I am delighted to be a part of the dedicated Spot On Instructor team, they all have a good balance of professionalism, warmth and humor.
My husband - Michael, also a Driving Instructor with Spot On Driving School, and I live in Henstridge, in South Somerset, and have 3 amazing daughters.
I was born in beautiful Cape Town, South Africa, where I lived until I was 19. My first visit to the UK was a working holiday, where I worked as a Nanny for a year before I went back to Cape Town. A few months later I was invited back to the UK to work for the same family and continued working for them for a further 4 years. During that time I met my husband to be, we decided to get married and move to Zimbabwe where we started our family. We then moved to Zambia for 3 years before moving back to the UK in 2012.
I have since worked in the care industry, the roles I have had in the care industry range from a palliative night carer - Care Agency Manager - Rehabilitation Assistant and NHS Hospital Health Care Assistant. I loved working in care but have always wanted to be self-employed while continuing to help others and manage a good work/life balance. Do I hear you say "Impossible"!! Well I feel its a dream come true to become a Driving Instructor. I find incredible satisfaction from helping pupils achieve their goals when learning to drive safely and to navigate our busy roads with confidence.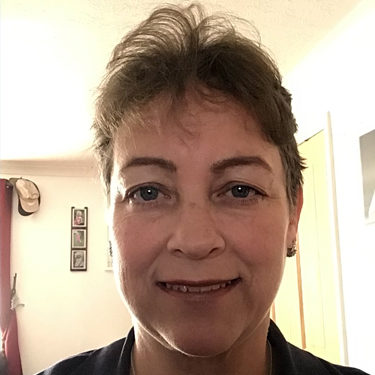 Lex
My names Lex and I'm the son of Ann-Marie and Eddie. You could say I've been apart of Spot On since the beginning seeing I was Ann-Marie's first pupil.
I'm very active, staying busy with socialising and sports whether that be in basketball, boxing or just in the gym.
Outside of that Im also a barber, teaching myself how to whilst still at Bournemouth University. I continued on to work in two different barber shops before deciding to move into the family business wanting to help it expand and grow.
I'm really excited to see this great company grow more and more with the many different services we provide alongside instructing. Ann-Marie's done a brilliant job at finding new areas to target and exploit such as, Instructor training, fleet training, theory courses, NLP therapy.
The variety in services provided I feel has put Spot On in a different lane when it comes to the professionalism of a driving school.