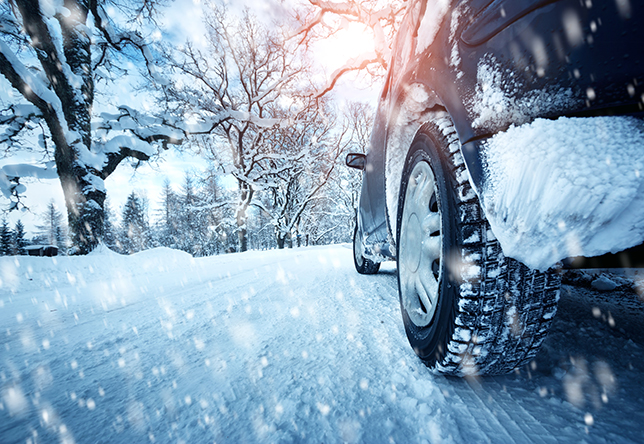 Top Tips For Driving On Icy Roads
This time of year can be extremely hazardous if the roads are wet or icy. Before starting a journey it's important to think about what the condition of the roads may be.
Ask yourself the following questions:
Have you had to clear your car of ice before driving away?
Are grass verges frosted?
Are puddles frozen?
Does your cars thermometer register the snowflake warning light?
If you answer yes to any of the above, the roads could be icy and dangerous so, if your journey isn't really necessary, consider not going out at all.
TOP TEN TIPS
Clear all windows properly before starting your journey
Pack an Emergency Kit (see below)
Keep your speed down
Keep well back from the vehicle in front. Stopping distance can be 10 times greater than on dry roads
Treat the controls – brake, accelerator, steering, clutch, gears – very delicately and smoothly
Look and plan well ahead for potential hazards, including patches of ice. If the road looks wet but there is no sound from the tyres, expect ice.
Let someone know what route you plan to take and what time you expect to arrive
If you do hit an ice patch try not to panic. Keep the steering wheel straight and maintain your speed – don't hit the brakes. Use your gears to gradually slow down.
Drive particularly slowly on bends. Gradually slow down on the approach and then steer around gently
Plan your route and keep to the main roads as much as possible, rural roads get much less traffic and will stay icy for longer. Listen to updates on the radio for weather warnings and accidents ahead.
Stay safe and think about postponing your journey until the roads are in a better condition. You may be able to manage the icy road conditions well, but can you trust that other road users can?
EMERGENCY KIT
Food (non-perishable snacks like chocolate)
Drinks
Blanket and extra clothes
Mobile phone and charger
Suitable shoes or boots in case you need to walk
Torch
First Aid kit
Ice scraper