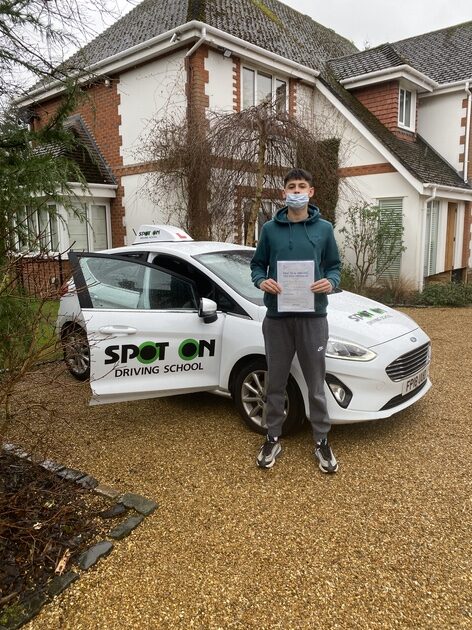 I found my driving instructor very engaging and he gave me great advice, especially related to technical manoeuvres, such as reverse bay parking.My instructor was at all times incredibly supportive, patient and most important of all, he was very encouraging and clear in his instructions

.I liked the fact that the 2 hour lessons gave me the perfect amount of time to practice my driving and improve my technique and that we drive mainly around the test centre routes so I was familiar with the roads. 

I would recommend Spot On Driving without any hesitation. From the initial booking process through to the successful passing of my test on my first attempt, Spot On Driving were fantastic and I would thoroughly recommend them to any learners.