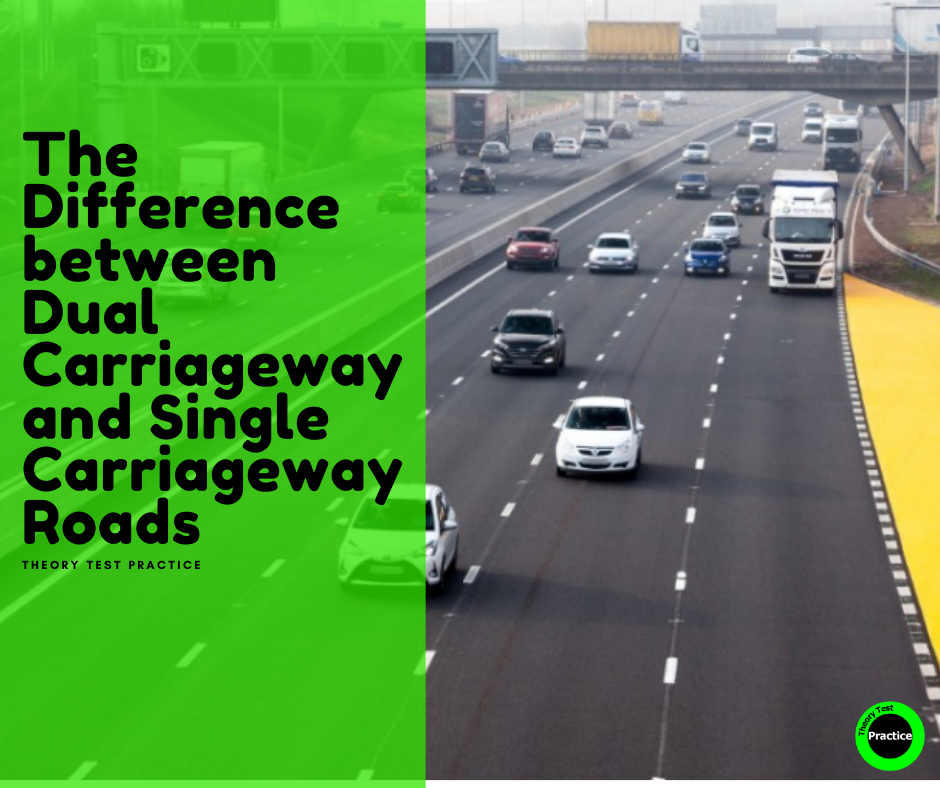 Dual Carriageways and Motorways
---
In this blog I'm going to talk about dual carriageways and motorway's and explain what the similarities and the differences are in these two roads.
---
Go to www.YouTube.com/theorytestpracticeonline to see my video about the difference between single carriageway and dual carriageway roads.
---
First, I'll talk about the similarities between motorway's and dual carriageways.
You might expect motorways to have three lanes and dual carriageways to have two lanes, but this isn't always the case. They can both have either two or three lanes.
Both dual carriageways and motorway's have a central reservation. This means that traffic travelling in one direction is separated by traffic travelling in the other direction by a physical barrier.
The maximum speed limit on dual carriageways and motorway's is 70 mph
Both dual carriageways and motorway's have sliproads
---
Although there are quite a few similarities between the two types of road, there are some differences that you need to know about in order to make safe driving decisions and to answer theory test questions correctly.
Motorways only allow motorised vehicles, so that means no pedestrians, horse riders or cyclists.
Learner drivers can only drive on motorways with a fully qualified approved driving instructor, whereas learner drivers can drive on dual carriageways with any accompanying driver
Tractors, mobility scooters and some other slow-moving vehicles are not allowed to drive on motorways
Motorbikes under 50CC are not allowed to drive on motorways
Motorways have a hard shoulder while dual carriageways do not
The right-hand lane on a motorway is only for overtaking. The right-hand lane on a dual carriage way is for overtaking or turning right
Most of the time you will enter and exit a motorway using a sliproad. You can enter a dual carriageway via a sliproad, junction or roundabout.
Roundabouts and traffic lights are extremely rare on motorways but very common on dual carriageways
Junctions on motorways are always numbered
---
Knowing these similarities and differences will help you to be a much safer and more confident driver.
You can learn more when you sign up for an online driving or theory course at www.theorytestpractice.online