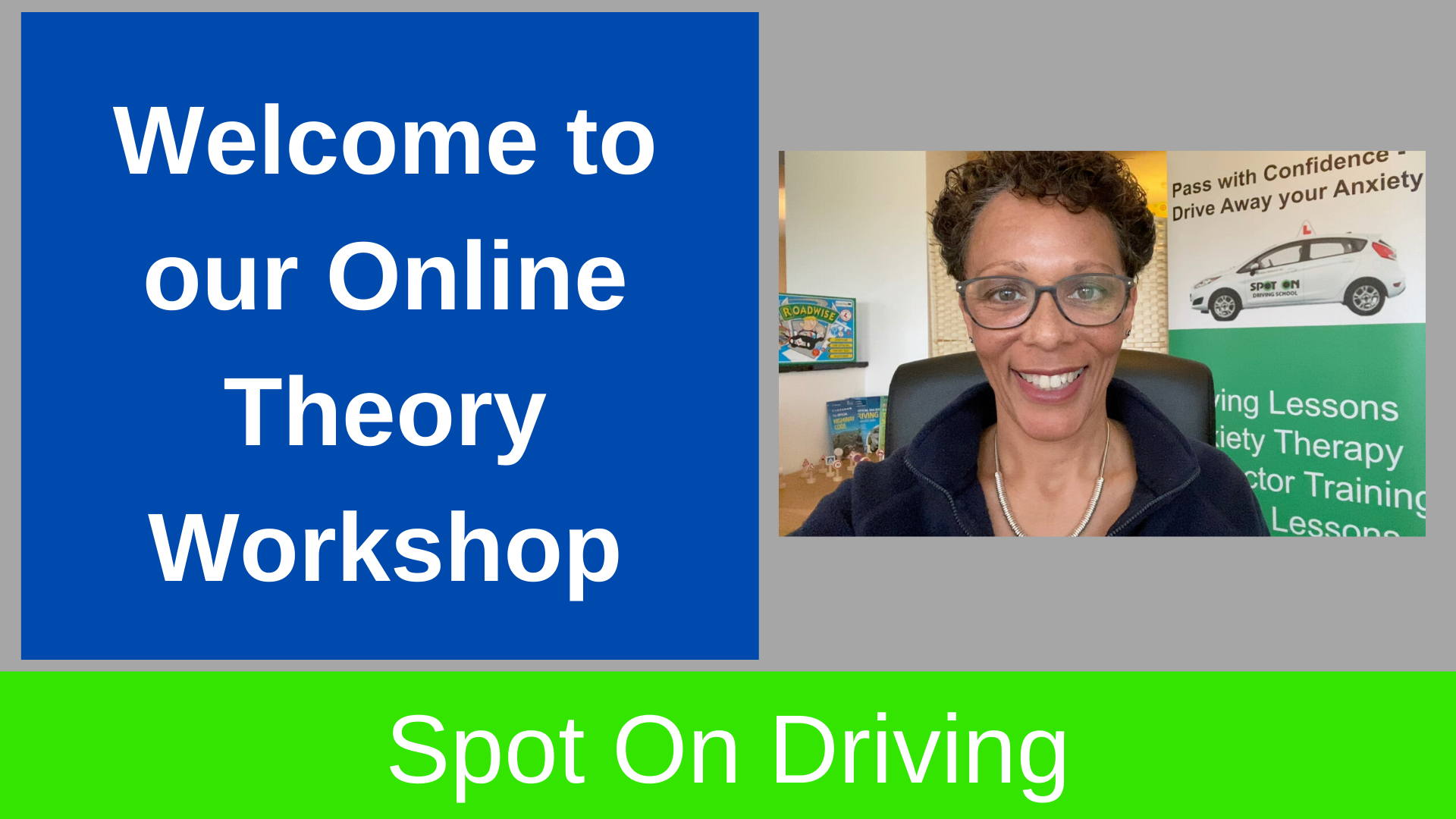 Become a member of my Support Group to get extra help, advice and guidance, as you go through the workshop.
Driving Theory Test
WE GUARANTEE YOU WILL PASS
Are you anxious about failing your theory test?
Do you feel you need extra help with it?
Whether English is not your first language or you struggle to read, in our Online Theory Workshop you will have everything you need to pass your theory test first time!
We are very proud of our reviews...

Best theory course I have completed. Highly recommend it. This course provides everything you need to remember for the theory test itself
Kieran Steele
I just wanted to say thank you so much for your online theory test workshop, I found it really helpful and it definitely covers there Northern Irish Specification. 

The workshop helped me pass my theory test today! Getting 50/50 in the multiple choice, and 58 out of 75 in the hazard perception. 
Adam Smith
The most interesting thing I learnt was the difference between the shapes of road signs. I'd recommend the theory workshop because it's given me so much help and confidence
Ellie Singer
I just though I would let you know that Jake is feeling much more confident as he has been working through your workshop. 

Thank you.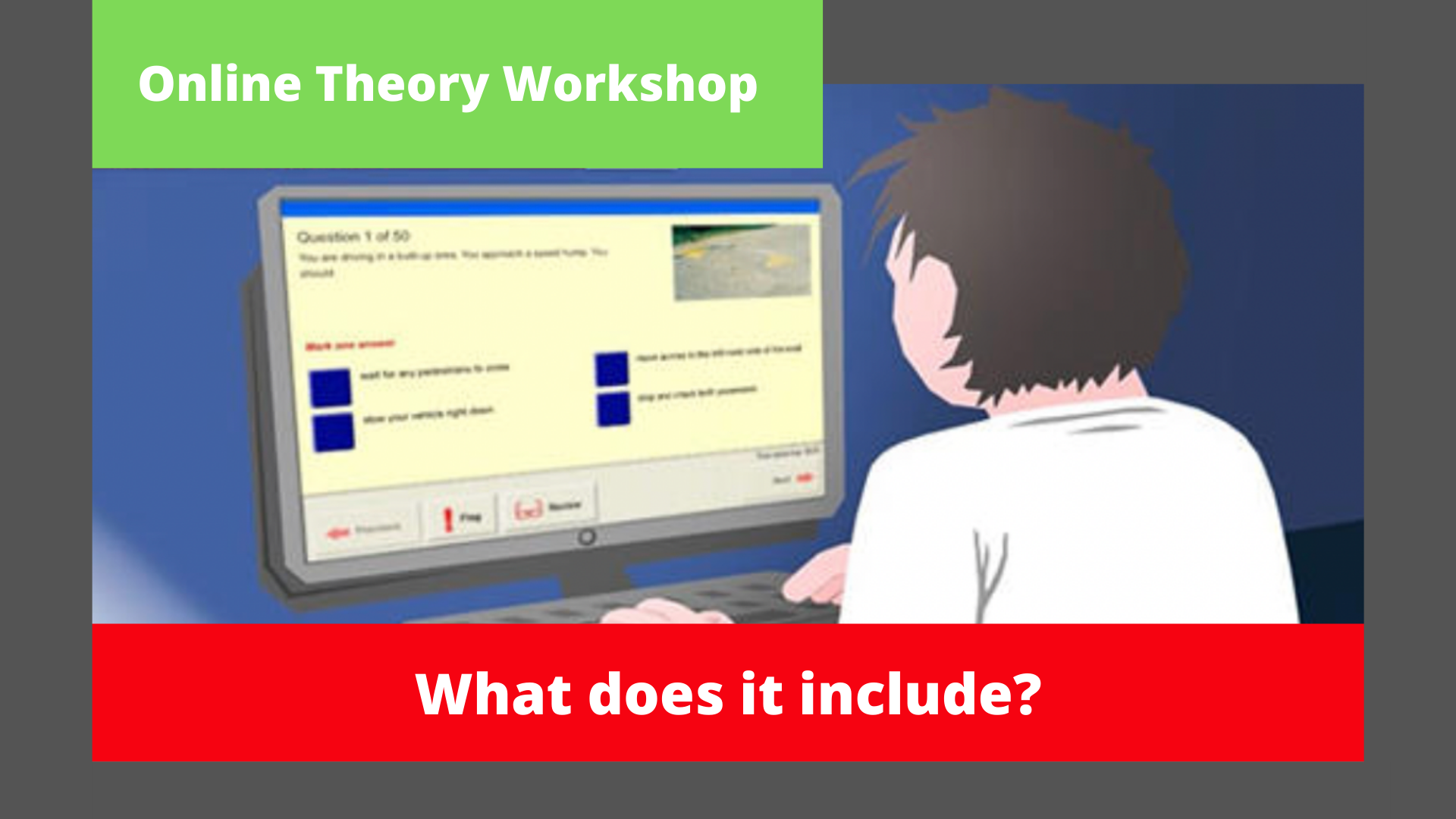 MONEY BACK GUARANTEE
We are so confident in our workshop, we offer a Money Back Guarantee if you don't pass your theory test.
My experience at Spot On Driving has been amazing. Ann-Marie  helped to achieve a miracle of helping me pass my theory! Her kind and friendly approach to the theory help lessons ensured that I was able to learn the skills to pass my theory, and for life.

I'd definitely recommend Spot On. 

Nuvreet

Thankyou so much for creating this...I've only been using it for 2 days but have improved drastically and it's really helping me to understand things easily. 

Faith
HOW OUR WORKSHOPS WILL BENEFIT YOU
Our Online Theory Test Workshop is suitable for you if you want to learn how to pass your theory test first time.
You can do it at your own pace and in the comfort of your own home. 
WORKSHOP SUCCESS GUARANTEED
The workshop is simple to follow and has a step-by-step process to make learning easy. 
To make learning the facts easy, we have:
Videos
Worskheets
Facts Lists
Activities
Quizzes
To help students who are anxious about taking their test, there is a Bonus Section on building confidence and getting rid of anxiety.
An additional Confidence Coaching sessions can be booked online if required.
A driving instructor will be allocated to you, and available to help and advise you through our active Facebook page.
Is it only the hazard perception part of the test that you struggle with?
Have you passed the questions and failed the hazard perception part of the test?
Do you feel like you don't know what's expected on the hazard perception?
Join my Hazard Perception Workshop and you'll find it easy to pass!